Love and Trivia
Regular price
Sale price
€15,95 EUR
Unit price
per
Sale
Sold out
Numbernot is a dynamic and exciting game that is perfect for players of all ages. With 106 cards and four ways to play, Numbernot offers endless hours of entertainment for everyone. This cross-generational game allows players to test their knowledge of Africa, or their bluffing skills, while having fun with family and friends.
The game comes with clear and easy-to-follow instructions, but players can also create their own rules to make the game even more challenging and exciting. Each card features a question about Africa or a bluffing statement, and players must decide if the statement is true or false.
Numbernot is the perfect way to learn more about Africa while having fun. The game is not only entertaining but educational, providing a fun way to test your knowledge and learn more about African culture. The cross-generational aspect of the game means that everyone can join in, making it perfect for family game nights, social gatherings, and more.
The game is beautifully designed with colorful and eye-catching cards that are sure to capture the attention of players. It is small enough to be portable, making it easy to take on the go for fun anytime, anywhere. With its mix of knowledge and bluffing, Numbernot is the perfect game for anyone who loves a challenge and wants to have fun while learning more about Africa.
NumberNot is a deck of African inspired card games. With 106 cards each with a subject. The aim to to reveal as many examples of the subject on the card as you can in record time. Remember all answers must be found in or related to Africa. There are four ways to play and you can also create your own rules if your team agrees
Share
How to play

Better Together - work as a team against another team
Last one standing - work on your own against everyone else in your group
You are Bluffing - bluff or give the correct answers, the person who gets rid of all their cards wins
Guess what - work as a team to help one member get the right answer
Make your own rules

Figured out an innovative way to play NumberNot?

Please send it to us at hello@loveandtrivia.com, and you will get featured in our hall of fame when we will share it with our community.
Shipping

Free standard UK shipping
View full details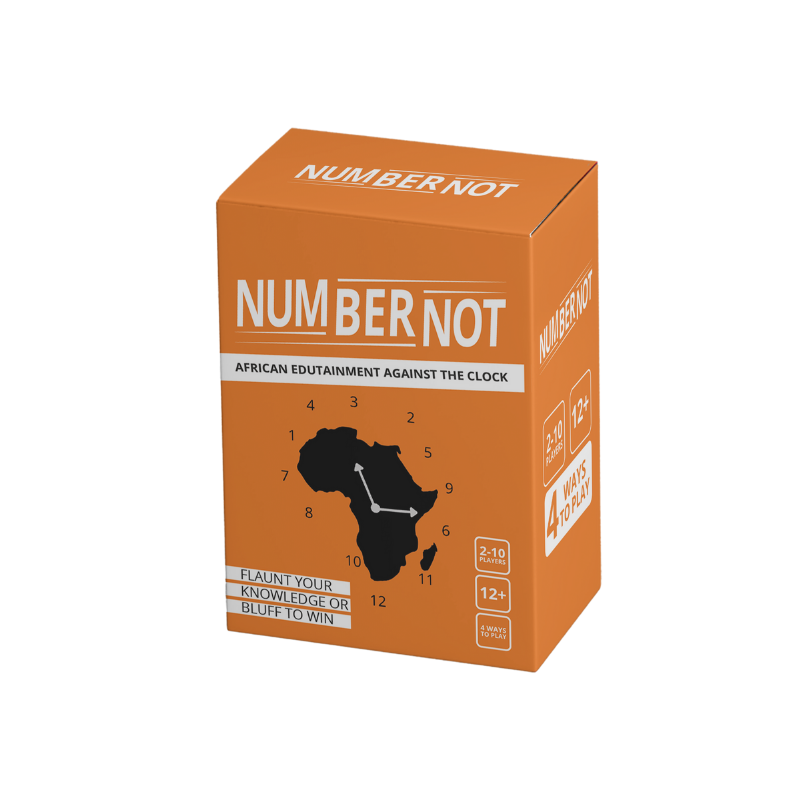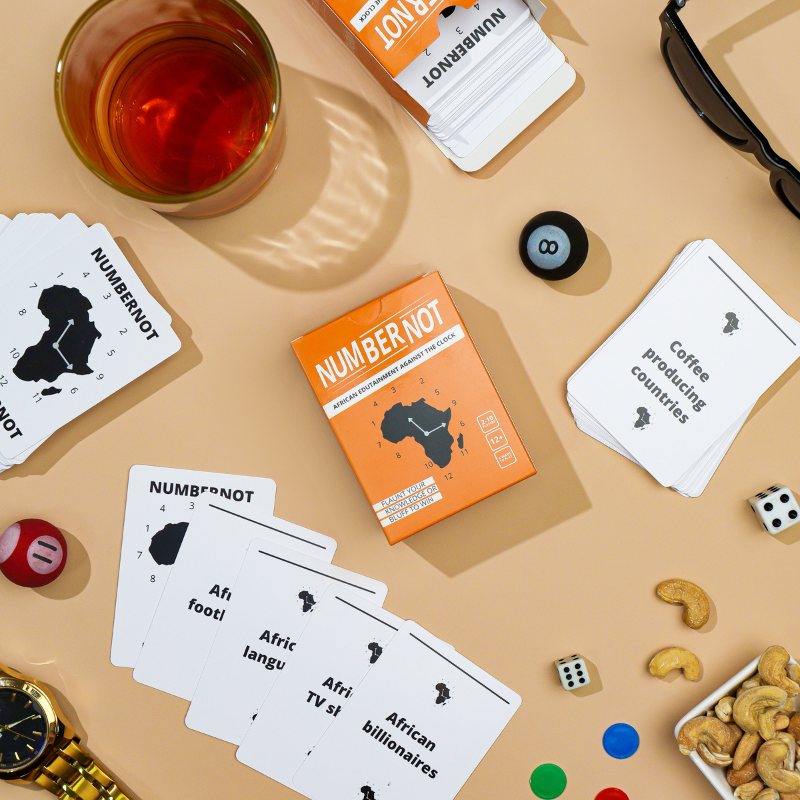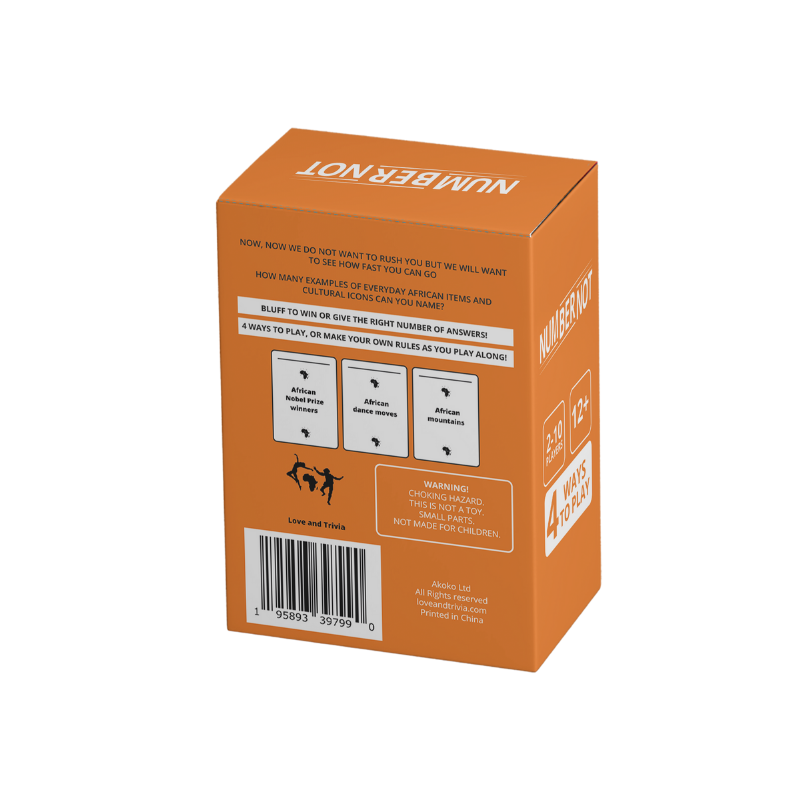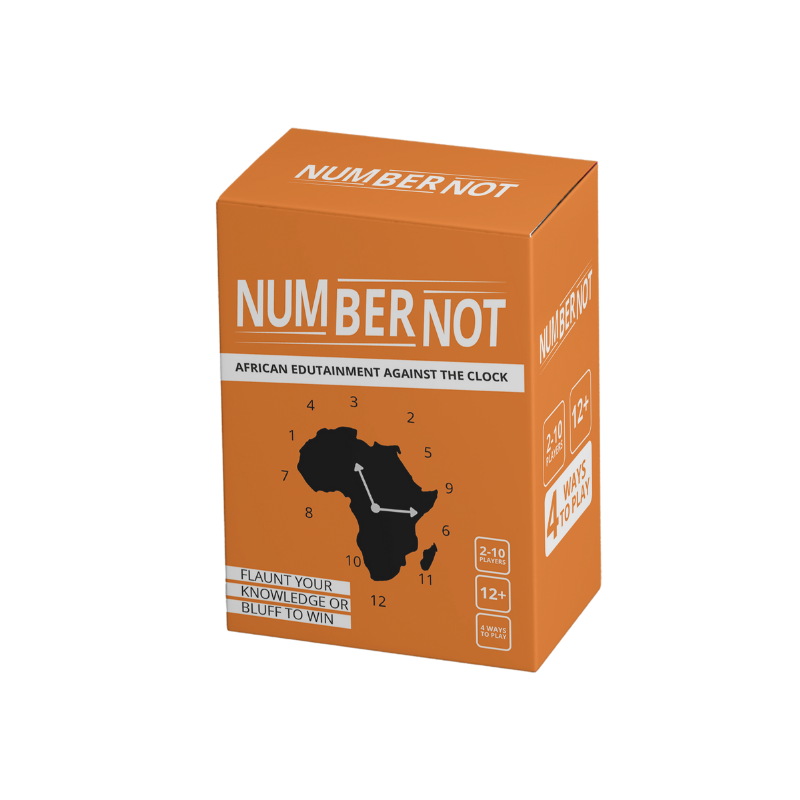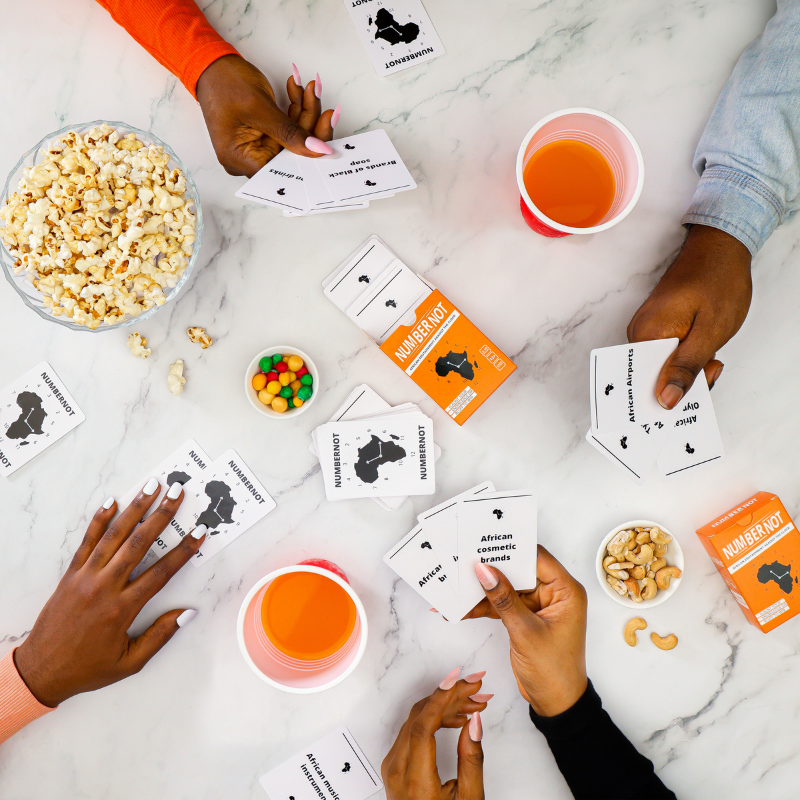 Interactive and Engaging
Played this game with 2 generations on Easter Sunday and it was so much fun. Despite the age gap, we could all participate while still having fun. We adapted some bits to suit us and it was Fantastic 👌🏾👍🏼
I should also mention the very swift delivery, excellent work love&trivia.
Thank you so much! We love the idea of an intergenerational games night and fun for the whole family! Thank you for trusting us and shopping with us
Great fun!
The most fun I've had in a while. And all the ways to play make it more exciting!
We love to hear that! So glad Numbernot brought laughter and fun to your games night